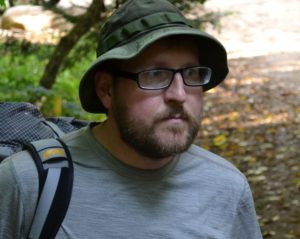 NPT Chapter leader since: 2014
Your typical outings: Backpacking

Typical difficulty: The full range.

Favorite season for outings: Fall; but they each have their own benefits.

Favorite place for outings: Adirondacks; along the NPT and its environs.

Why you lead outings: Share my love for the NPT and other locations with others.

Experience/Education/Certifications: Grew up in the outdoors, camping, canoeing, and backpacking. Have hiked the NPT numerous times. Volunteer Trail Steward, Lean-to Adopter and grunt for Lean2Rescue. Scoutmaster for the BSA. A professional educator.